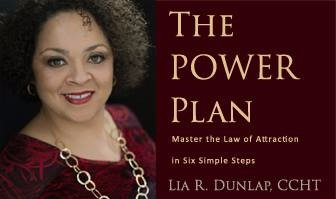 Get Everything You Need to Transform Your Life in 90 Days!

Fix your failed relationships
Increase your income and get new clients
Find your true calling or dream career
Unblock the flow of money
Create greater clarity
Boost your self-confidence
You'll get Total Clarity, Confidence & Transformation in 90 Days!
Discover how I went from living on the street, with 53 cents in my pocket, to running international companies, writing Best Selling Books, and living a life I had only dreamed of as a child.
Still wondering why the Law of Attraction isn't working for you?
Stuck in a rut at work, struggling to find love, falling short of your dreams? You can change all of this and create a POWER Plan to live the life of your dreams. It's all about infusing the Law of Attraction with action and accountability and you'll get both in a fun and supportive environment.
IMPORTANT: Get direct feedback and support from a Live POWER Plan Life Coach when you submit question online in our private group.
Plus, archives of webinars facilitated by our founder, Lia R. Dunlap, CCHT are available in the *BONUS section and will teach you how to master every step and break free from self-sabotaging behavior, overcome fear and lack thinking. Each webinar will guide you to make the necessary steps to change your life for good!
Maximize your success when you utilize each of these program components:
Over 39 Video Lectures & 13 Weekly Discussion Topics
LIVE Coaching Feedback & Support*
Members Only - discussions, support & feedback
Progress Charts & Goal Creation Worksheets
Real World Case Studies via Video/Audio Archives
Success Oriented Self-Hypnosis Audios
Important Updates:
New VIDEO & Audio Self-Hypnosis File(s)
Additional Case Study(s)
Watch Your Coach on the "Hot Seat" for a Q&A Interview
Editable Goal Creation Worksheet Forms
Downloadable Weekly Goal Tracker
ULP (Unique Life Purpose) Video Training
Register today and begin turning your excuses into results and your dreams into goals! Join the ranks of past POWER Plan graduates like:

Mark [Entrepreneur]– Who increased his business sales by 400% in a single year!
Amanda [CSA Farmer] – Who created a life that aligned with her values and dreams.
David [Corporate Sales] – Who found both love and a new job. He also began exploring his creative side
Julie [Nurse] – Who, at age 42, found her new husband and became pregnant with her first child.
Remember, with a 30-Day no questions - MONEY BACK GUARANTEE - you have nothing to risk. However, by fully applying the tools, steps and concepts in The POWER Plan to your life you could MASTER THE LAW OF ATTRACTION and change your life for good in LESS than 30 days!